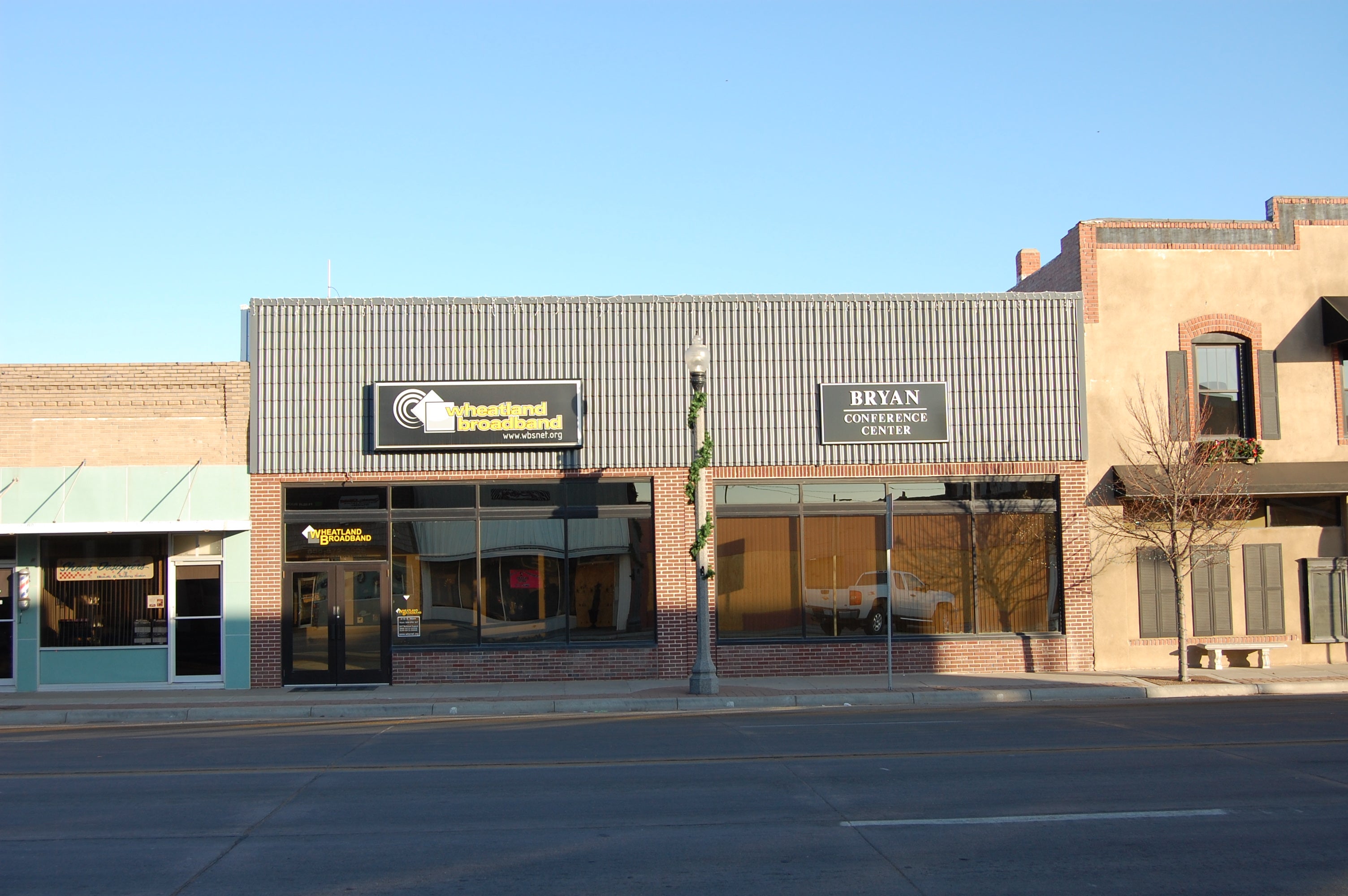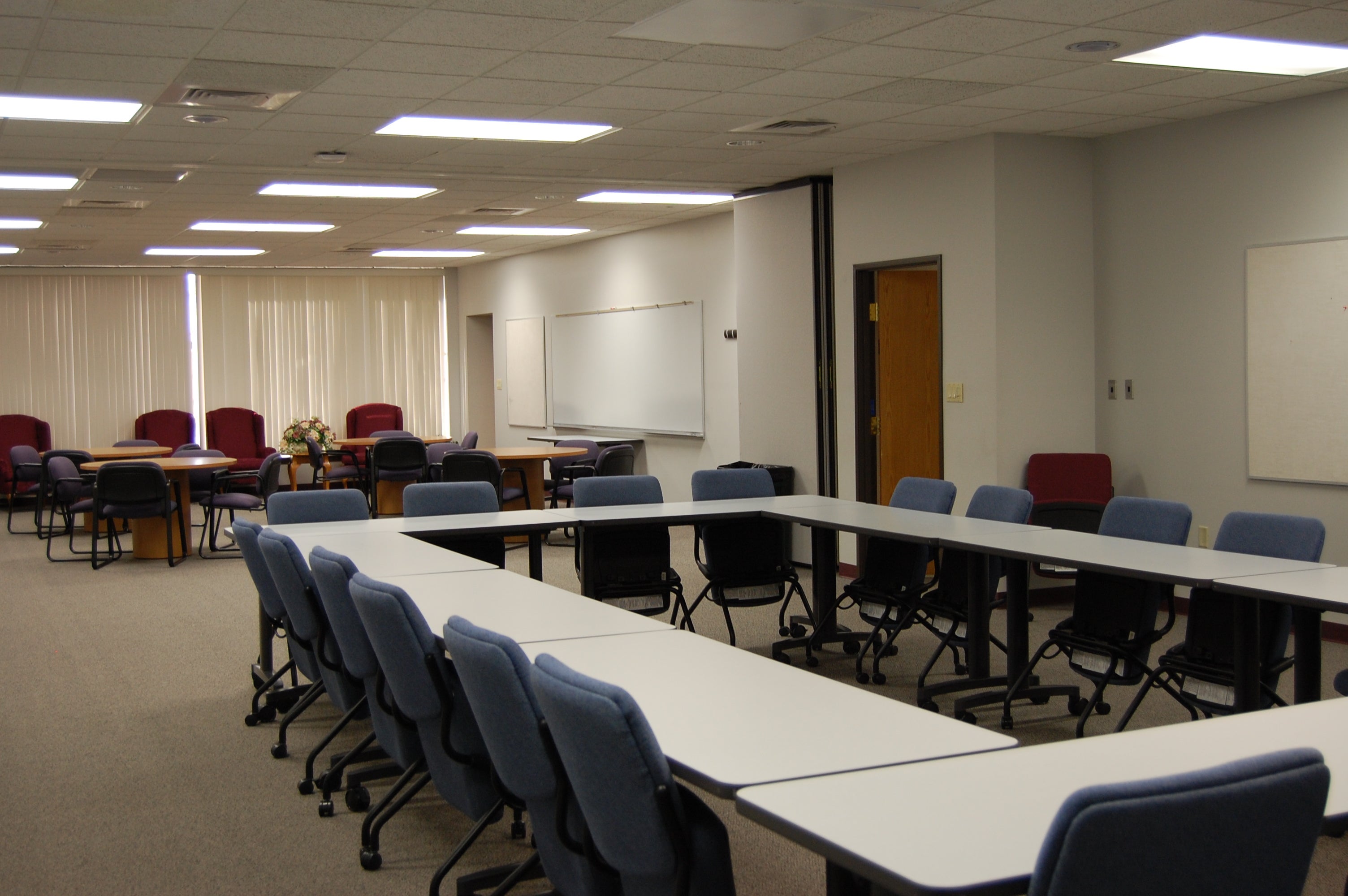 RE-OPEN AS OF NOVEMBER 1, 2021
When Garden City Community College could not afford to repair the Bryan Education Center on Main Street in Scott City, Wheatland Electric took on the building and turned it into a community conference center.  Now called the "Bryan Conference Center," in honor of the family that originally donated it, Wheatland makes  it available to the community --free of charge-- for appropriate events.   The center offers 1260 square feet of meeting space, complete with seating for 60, tables, and sound and video equipment.  
You can contact us to inquire about our rules, requirements and availability for the Bryan Conference Center.  We give preference to community groups with the broadest membership, but the conference center has also been host to everything from family reunions to baby showers!
Bryan Conference Center
416 S. Main St
Scott City, Ks. 67871