The Sharing Success program was created in 2012 through a partnership with one of Wheatland's partner banks, CoBank, and the Scott Community Foundation.  That first year, Wheatland contributed $5,000 to the Scott Community Foundation to create the Wheatland Electric Sharing Success Fund. CoBank matched the donation, giving the fund a balance of $10,000 to distribute to local non-profits.
Each year since, Wheatland and CoBank have continued to donate to the program. The Sharing Success funds are typically given in $1,000 grants by Wheatland Electric, with an emphasis on spreading the wealth evenly to all corners of Wheatland's service territory.
In 2019, the matching funds from CoBank increased to $7,500., increasing the total amount to distribute to non-profit organizations across Wheatland's service territory in 2019 to $15,000.  The amount increased again in 2020 to $10,000 each,  bringing their total combined donations to $125,000 since the fund's inception in 2012.  Wheatland and CoBank have each donated $62,500 to the program.
The Sharing Success program continues to be one of our most valuable tools for giving back to the communities we serve," said Bruce Mueller, Wheatland General Manager. "We are thankful to CoBank and the Scott Community Foundation for their partnership on this great program. Over the last five years we've made a huge impact in our communities, together helping more than 55 separate organizations achieve their mission."
Community based organizations interested in receiving funding from the Wheatland Electric Sharing Success Fund can complete the application below. Questions should be referred to Alli Conine, Director of Member Services & Corporate Communications, at 620-874-4563 or aconine@weci.net.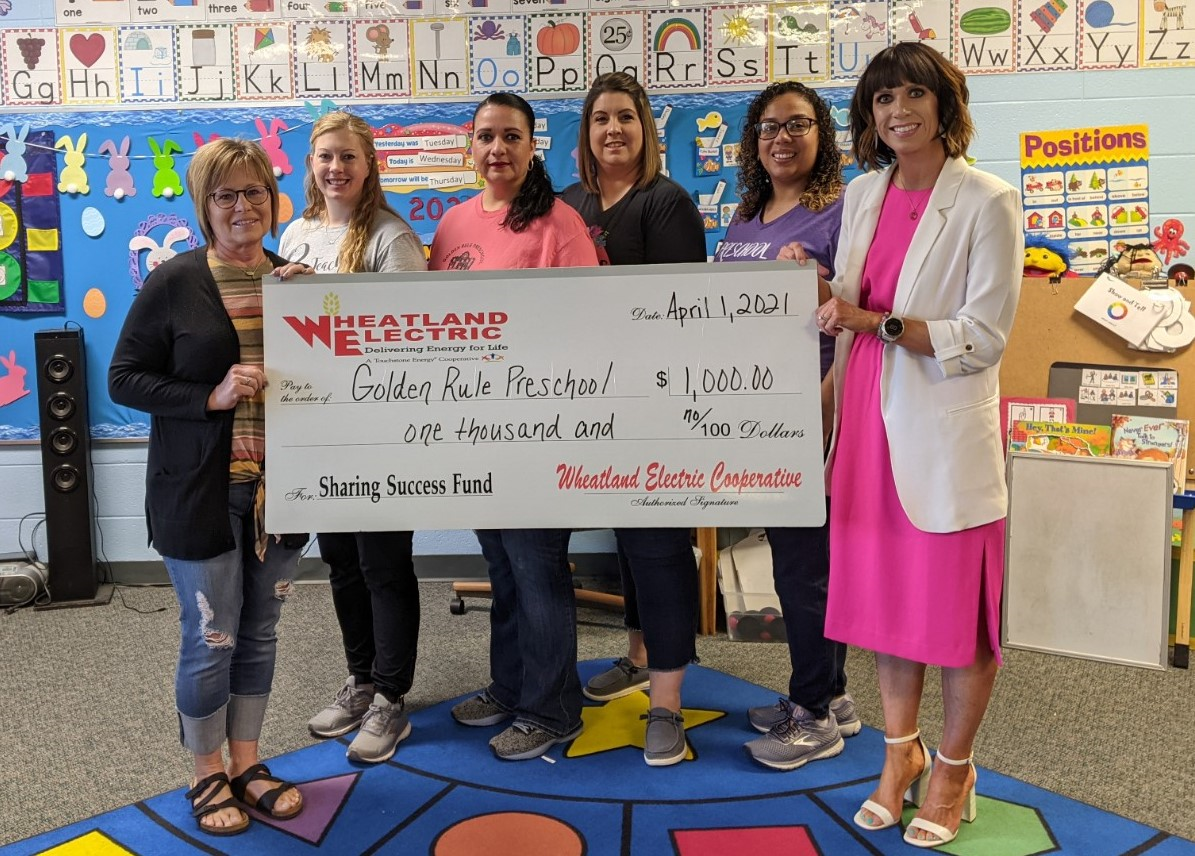 WECI Sharing Success Application