Youth Tour in Washington D.C.
How would you like to go on a week-long, all-expenses paid trip?  If you're a Kansas high school student, in Wheatland's service territory, that fantasy could become reality.  2014 marked the 50th annual "Youth Tour," which Wheatland participates in.  Each year Wheatland sends one or more students to Washington, DC to learn about our nation's government and how rural electric cooperatives like ours interact with their legislators.
Wheatland's representatives will join 35 other Kansas teens for a trip meant to develop their leadership skills.  First the group stops in Topeka for a look at state government.  There they meet current elected officials who themselves participated in youth tour when they were younger.  They learn more about rural electric cooperatives —with a ride up in a bucket truck as one of the highlights.
Next they head to Washington, DC where they visit with Kansas's congressional delegation, both Senators and Members of Congress.  Youth tour also includes important stops like the Holocaust Memorial Museum, George Washington's Mt. Vernon and Arlington National Cemetery.  There's also room for fun with trips to the Smithsonian museums and a show at the Kennedy Center. 
Here's what one participant had to say about his experience on Youth Tour: "I never would have dreamed of an opportunity like this and I really cannot express how beyond grateful I am. I feel so incredibly blessed! Thank you so much Wheatland Electric and all of its members!"
Cooperative Youth Leadership Camp
Every July, Wheatland Electric Cooperative and the electric cooperatives of Colorado, Kansas, Oklahoma, and Wyoming send nearly 100 students to the Glen Eden Resort, located just north of Steamboat Springs, Colorado to participate in an educational and fun seminar.  The Youth Leadership Camp offers a great opportunity for high school students to learn about a cooperative, tour a generation facility, learn about government and build on communication and leadership skills.  
What will you do at camp?  You'll visit Lookout Mountain and meet students from Kansas, Colorado, Oklahoma and Wyoming.  You'll form a cooperative.  Participate in the legislative forum.  Participate in the "Build a Transmission Line Competition".  Visit Steamboat Springs and Fish Creek Falls.  Attend a high-voltage demonstration.  You'll go rafting on the Colorado River.  Attend a camp dance.  You'll participate in a leadership workshop and live presentation by Hawk Quest.  Play in the volleyball tournament.  Participate in the camp talent show!  Tour Trapper Coal Mine and Craig Generation Plant.  Visit Mt. Werner for the banquet and vote for Ambassadors. 
The Cooperative Youth Leadership Camp is not just another camp!  You are going to make life-long friends.  Learn about yourself and build new leadership skills that you will use forever!
Kansas Electric Cooperative's Youth Tour Video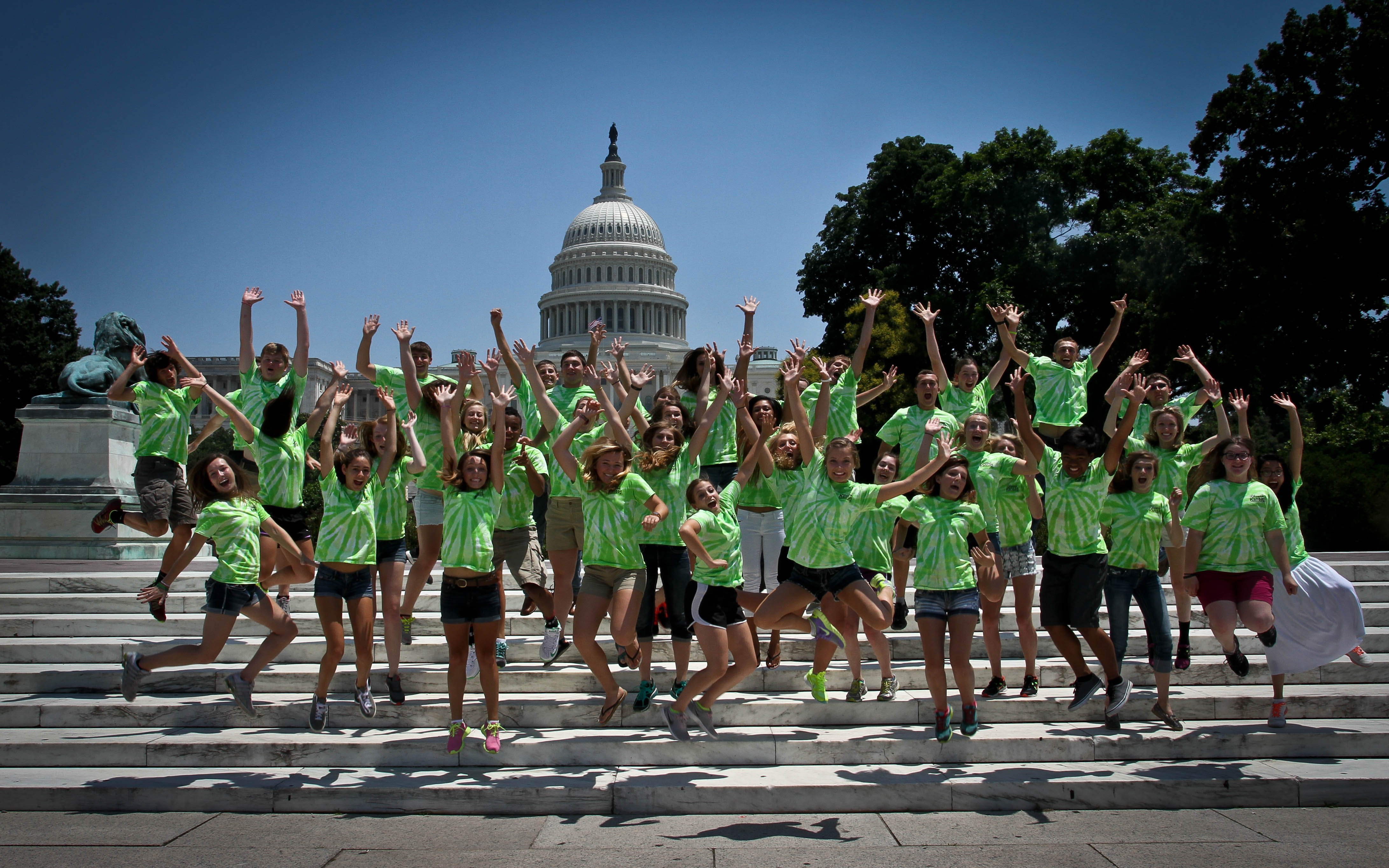 Kansas Electric Cooperative's New Camp Video