Read about our engineering intern's summer experience at Wheatland Electric. 
When Nicole Tarpein first started as an intern at Wheatland Electric, the University of Kansas senior knew she wanted to build a career in power engineering. 
What she didn't know was how a distribution cooperative likes ours works day to day, across multiple departments, and the many engineering challenges that exist to deliver energy for life to our members. 
"I knew there had to be someone telling the lineworkers where they needed to be, but I didn't know there would be a dispatcher," she said. "And then there's the mapping department, operations, communications … and I learned, 'Oh, this is how it's done — this is how the whole cooperative works!'"
In fact, one of the most surprising things Tarpein learned after arriving for her summer internship in May was how many individuals comprised the engineering department — just one, our Manager of Engineering Brandon Barrett. 
"I come from a college where I'm being recruited by engineering firms in and around Kansas City — and there, you're on a team of multiple engineers. When I got here, it was like, oh, it's just me and one other guy," she lightheartedly laughed. 
The Sublette native who is finishing her last semester at the University of Kansas' School of Engineering this fall completed her summer gig for Wheatland at the end of August and worked on multiple projects under the guidance of Barrett during her time here. 
Barrett, a professional engineer who has been with Wheatland for nearly a decade and also started at the cooperative in 2009 as a college intern, said having another analytical mind around was enormously valuable to him and to the department's goals and objectives. 
The manager of engineering said our summer intern assisted with multiple projects during her short stint including but not limited to the following areas: researching 2018 Arc Flash revisions and designing an Arc Flash calculator in Microsoft Excel; updating the Spill Prevention Control and Countermeasure plan; learning to use engineering analysis software to complete a voltage drop study; completing a line loss study for all of Wheatland's substations; and studying residential load profiles for time-of-use rates for at-home electrical vehicle charging, just to name a few. 
Many of the projects Tarpein completed were related to system planning, safety, compliance, and more, all which improves operations, helps keep our employees safe, and increases Wheatland's financial position, too, according to Barrett. 
"I honestly didn't expect much from an intern with little experience in the power industry, but Nicole was able to complete multiple projects that needed attention and point out improvements along the way," Barrett said. "She probably would have gotten more done if I didn't keep running out of projects!"
Tarpein, who chose to participate in Wheatland's summer internship program due to its proximity to her hometown of Sublette and her interest in power engineering, was hired by the cooperative in a competitive selection process. 
Her interest in this specific field began early in her undergraduate studies, thanks in part to a power generation course she took a few years ago, she said.
"In engineering, they try to teach you a broad scope of everything. Well, we got to the power stuff in my Circuits II course, and I thought this is fun! I can do this," she said. "In my power generation course, in lieu of a final exam, we had to write a paper. I did mine about renewable energy sources in Europe and the progress they were making. I submitted that, and I got a response back that I was doing excellent work. And I was like, 'Good, this isn't just in my head! I'm actually good at this!'"
At KU, the engineering student belongs to an academic sorority, Alpha Sigma Kappa, Women in Technical Studies, which brings together like-minded female students in the sciences, technology, engineering and math and is dedicated to encouraging and supporting women in these generally male-dominated fields of study.
Tarpein said the moral support and camaraderie from her fellow sorority sisters has been invaluable during her time in college and has helped other female students like herself take on challenges — both academic and professional. 
"I remember specifically, during my junior year, I was talking to one of my friends about a tough class, and I was just like can you help me?" Tarpein said. "And she said, 'Of course, I'm not just going to help you — we're going to get all the girls to graduation!'" 
With her own graduation on the horizon, Tarpein is considering whether she wants to continue with higher education and attend graduate school or attempt to join the 
engineering workforce, somewhere in the Midwest preferably. 
Tarpein said her internship at Wheatland has helped solidify her interest in power engineering and opened her eyes to how cooperatives like 
ours not only serve our members but how they compare to larger utilities and how we fit within the larger electric industry, too. 
"This entire experience has been really insightful because constantly during meetings and webinars I attended, there were a lot of big utilities talking about things big utilities do. And we had to ask ourselves, 'How is this going to affect us? Because we're not the big utility,'" she said. "There's so many co-ops around the country and they didn't grow into a big conglomerate. They need to know this info just as much as anybody else, and they need to be prepared for their members. And that insight was 
eye-opening to me — what about the little guy? The little guy affects me and my family, so let's bring them to the table."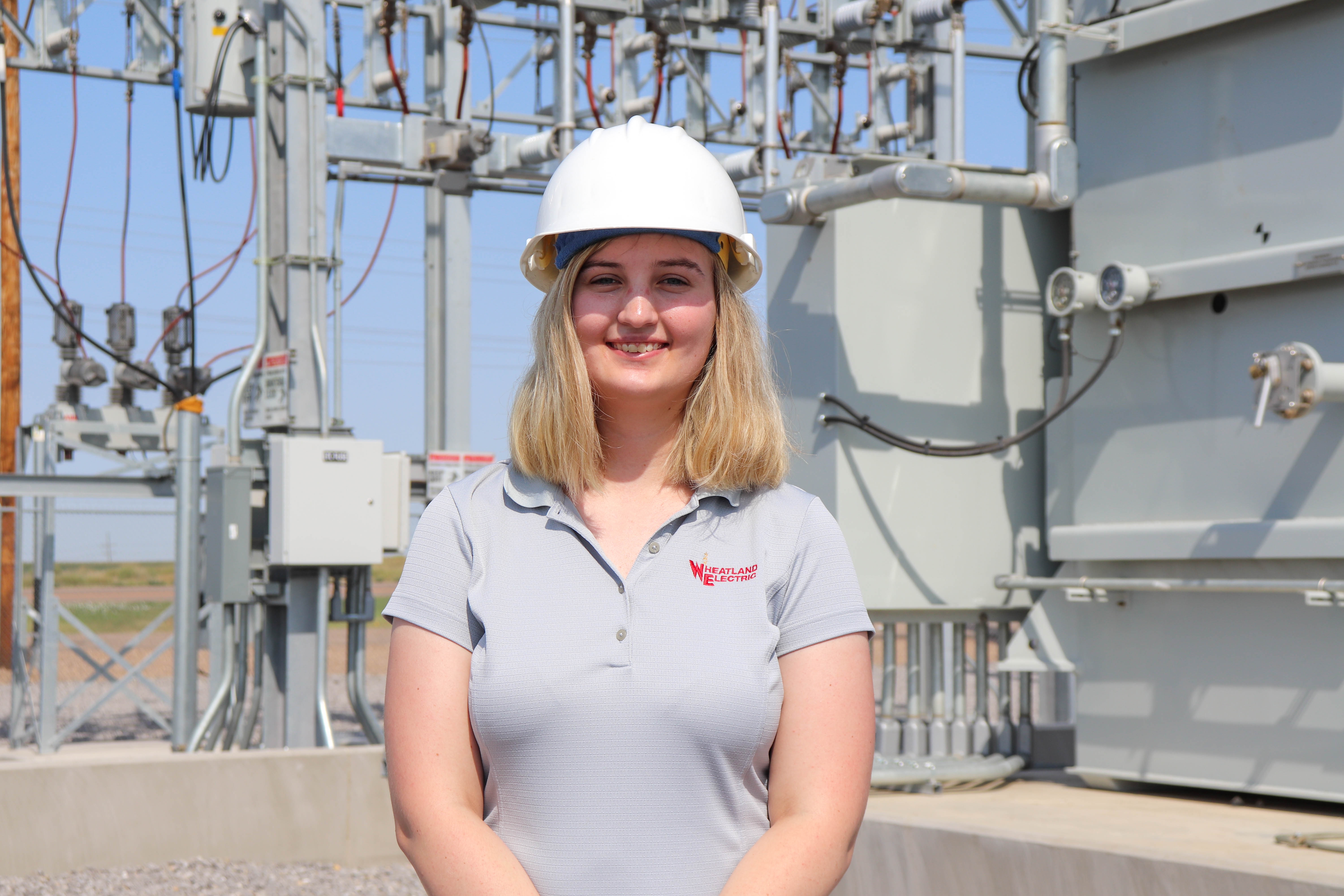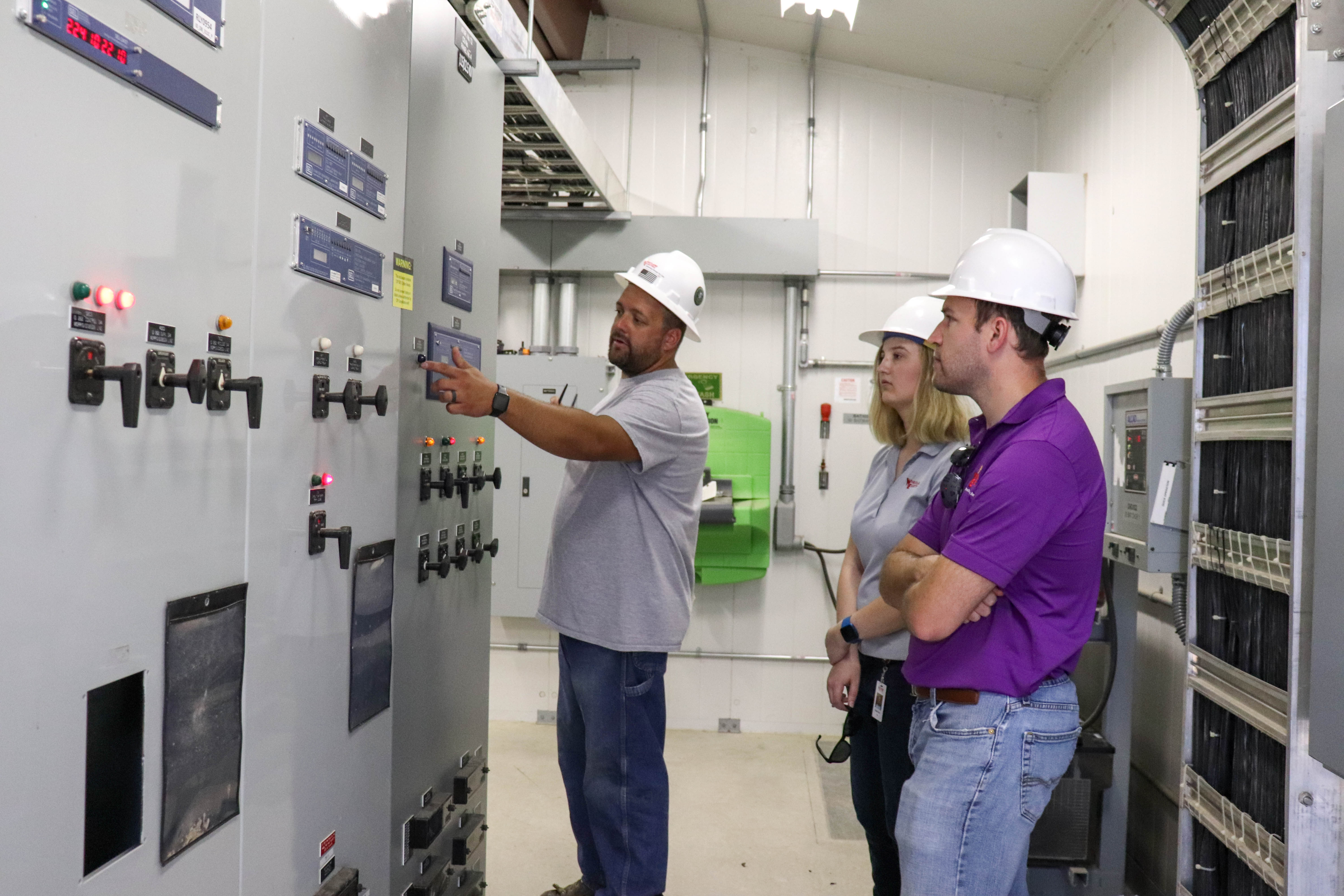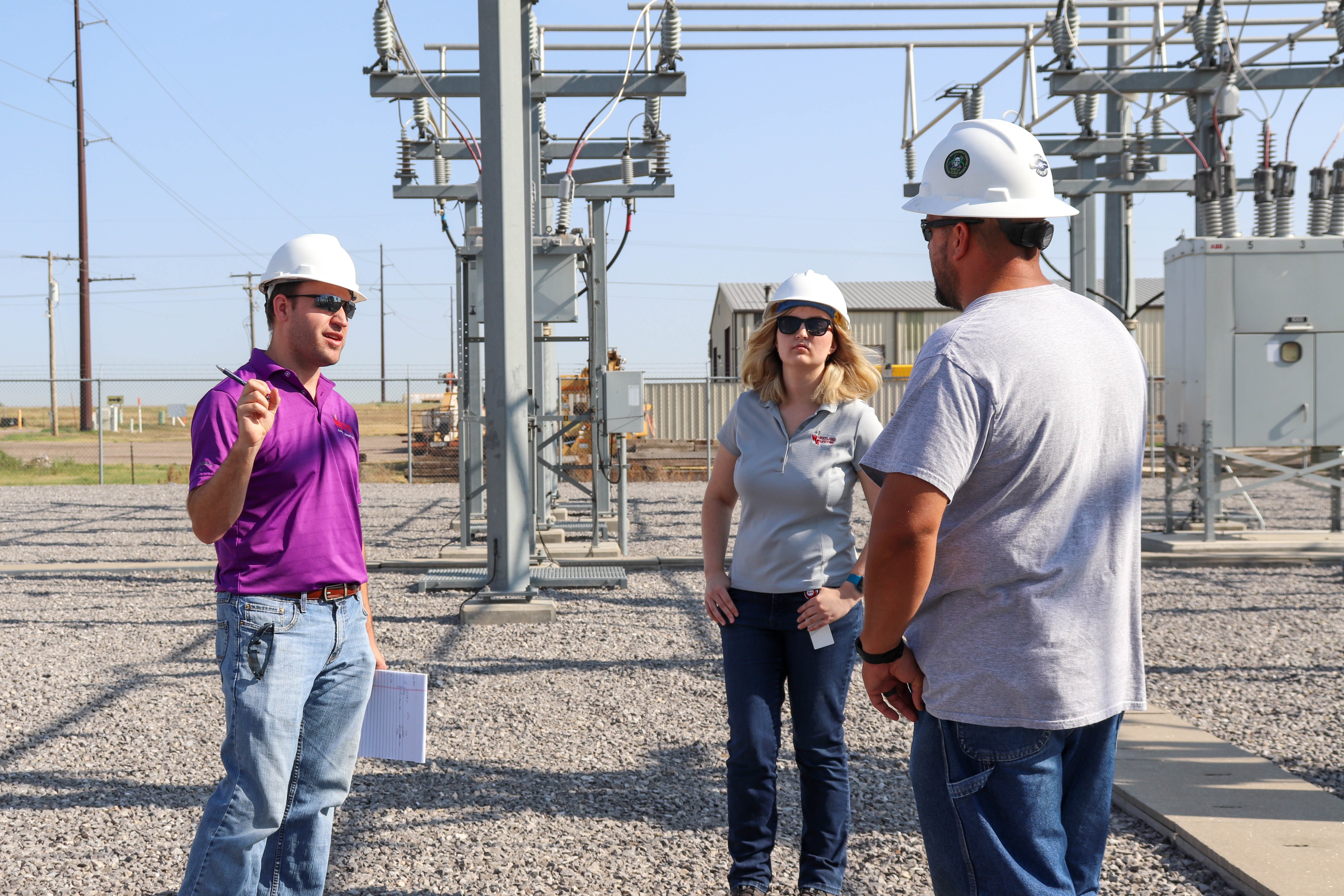 Editor's note: This article was first published in the October 2021 issue of Kansas Country Living.