Editor's note: This article was first published in our June 2021 edition of Kansas Country Living.
As a young girl growing up on a small farm south of Argonia, Sarah's family grew a lush vegetable garden every summer that included tomatoes, okra, corn, jalapeños and strawberries. 
Before the first winter frost hit, her mother would pick the remaining green tomatoes left on the vine, not letting The unripe harvest would then slowly be stewed into a large batch of tasty and tangy tomato salsa, which wasn't just a family favorite, but a neighborhood hit, too.
"My mom would use up all the jars in the house. And the neighbors, they would bring their jars, too — our large batch would be shared by everyone," Sarah said.
Today, a generation later, Sarah and her husband, Shane, run a family-owned and operated business out of their Main Street store in Argonia with help from a single piece of produce go to waste. 
Sarah's mother, Nancy Forrest, who assists with the books, and the pair's two children, Regan, 14, and Zane, 10, who can often be found wrapping and labeling jars, or counting change at the front counter for customers.
Sarah Jane's specialty is a multitude of farm fresh dips and delicacies, which include: jalapeño jelly, which can be served over a bar of cream cheese with salty crackers; fresh black bean and corn salsa, only available between Memorial Day and Labor Day; jalapeño mustard, a unique blend of hot and sweet with a cult-like fan base; and chow chow, a sweet relish and recent addition thanks to fierce customer demand.
These products and more are sold and shared not only to neighbors and friends in Argonia, but to loyal customers and wholesalers across Kansas, and even a few communities out of state where more and more Sarah Jane's fans have started to crop up.
Cooking and canning recipes created by her mother, grandmother and great-grandmother began as a way for Sarah, a former administrative professional, to provide for her family during the economic downturn in the late 2000s. 
That's when, newly laid off from the aircraft industry in 2009, the mother of one — with another on the way — realized that working outside the home would only provide enough funds to cover childcare expenses. Instead of returning to the turbulent workforce, Sarah started planting a garden to provide provisions for her growing family.
"When you grow a garden, you always have too much, and just like my mom, I was giving jars away. Well, people wanted to start paying me for it," she said. "That's when I started doing itty, bitty craft shows and booths. I didn't write a business plan or apply for a loan — it kind of all just happened."
What happened is that demand quickly began to outpace supply.
When Sarah first began cooking her salsas and jellies in larger quantities, she would pick up tools at her local big-box retailers, stacking her shopping cart with as many canning materials as she could fit around a baby carrier. 
The small business owner and entrepreneur first realized she had something special going on around 2010, during one of her very first fairs, Christmas in the Country, an annual holiday show in Oxford. 
"I sold completely out of my jalapeño jelly on that first day, and I still had one more day to sell," she said. "I came home, made jalapeño jelly all night long, and sold out again the next day. I was so excited. That's when I thought, there's something here!"
Sarah Jane's goods began selling like hot cakes — in the right place, at the right time. While one national trend — an economic downturn — kicked her out of the workforce, another emerging trend — shopping local — quickly buoyed her homegrown business forward. 
In the early 2010s, all around the nation, ideas like "source local," and "farm fresh to table"  were making big waves across the consumer food industry.
At that time, the small business' biggest sales were typically to folks at the local farmers markets in Wichita and the state fair in Hutchinson, places where Sarah Jane's began developing its growing fan base across Kansas and into parts of Oklahoma and Missouri.
In 2014, a very big customer — a Whole Foods chain store coming to Wichita — even approached Sarah directly about selling her jars on its store shelves, another big break in the family business.
Today, Sarah Jane's products are sold at multiple Wichita locations, nearly two dozen small communities across Kansas, in and around Kansas City, Missouri, and in communities in Michigan and Wisconsin, too.
To create their delectable dips and dishes, they also source in-season produce from growers located across central Kansas. 
"I would rather work with mom and pops all day long, but you can't deny that products move quickly at the grocery stores," Sarah added.
Of course, there were also big challenges as business began to bloom. 
For one, you can't grow or buy green tomatoes all year long all on your own. And for two, manufacturing products on a large scale requires safety and efficiency. And a lot of standards and regulations to boot.\
In the beginning, to prep, cook and can their goods, Sarah and her family rented out the local senior center in Clearwater, and shared a kitchen with a barbecue restaurant in Haysville. 
"Going to local farmer's markets, I met growers with greenhouses who could supply me with green tomatoes all year long," she said. "The other challenge was finding a certified kitchen that could be licensed and all the rules that come with wholesaling. But you sit down, and you figure it out."
Around 2018, a year after she convinced her husband, Shane, to quit his day job as an aircraft sheet metalist and join the family business, the Mays opened their own store on Main Street in Argonia. 
"Originally we were looking for a warehouse and a kitchen. But as soon as I saw the brick underneath the plaster, I fell in love," Sarah said. "I asked myself 'Why not do this? We're going to be here anyway!' We have been so surprised at the support we get here, in our tiny little town."
In its short time, the Argonia store has become a community staple, offering more than just Sarah Jane's products. 
When the coronavirus pandemic began last spring and stay-at-home orders became the norm, the Mays began offering take-and-bake meals inside their store, including frozen casseroles and burritos. 
Today, Sarah Jane's storefront also offers a small line of fresh produce from local farmers, local meat including beef and pork, and other seasonal hometown and Kansas-made goodies. 
"Our closest grocery store is nearly 20 minutes away, and we knew (during the pandemic) that is what the town needed," she said. "We're here to do what we can for our community and support each other."
Sarah's dream for Sarah Jane's — and for her hometown — is big, but it's simple: to lift up the local economy, grow the community, and one day become a travel destination for visitors from all over.
"My dream would be to have the community back to where it was when I was younger, when we had a grocery store and café — those are two of the things I would love to see come back into our community," she added. 
But for right now, running the store, continuing to cook and can for their customer base, and expanding their homegrown business is at the top of the to-do list. 
"I love where we're at, I love having our own place, and being in control of our own destiny," she said. "I love having our storefront where people can come in and we can show them what we do. Honestly, I haven't set an alarm clock in years — I wake up every morning, and I'm ready to go."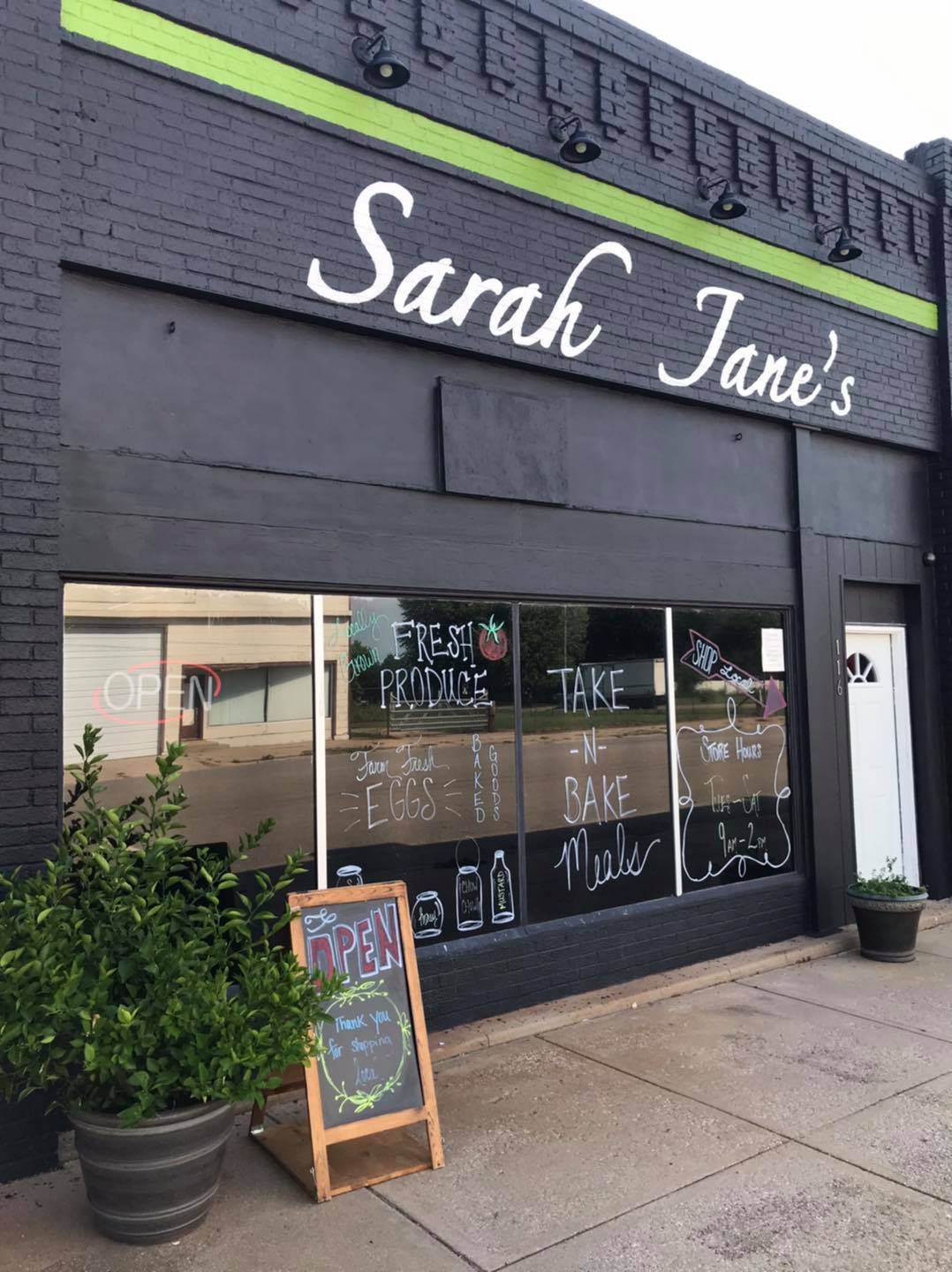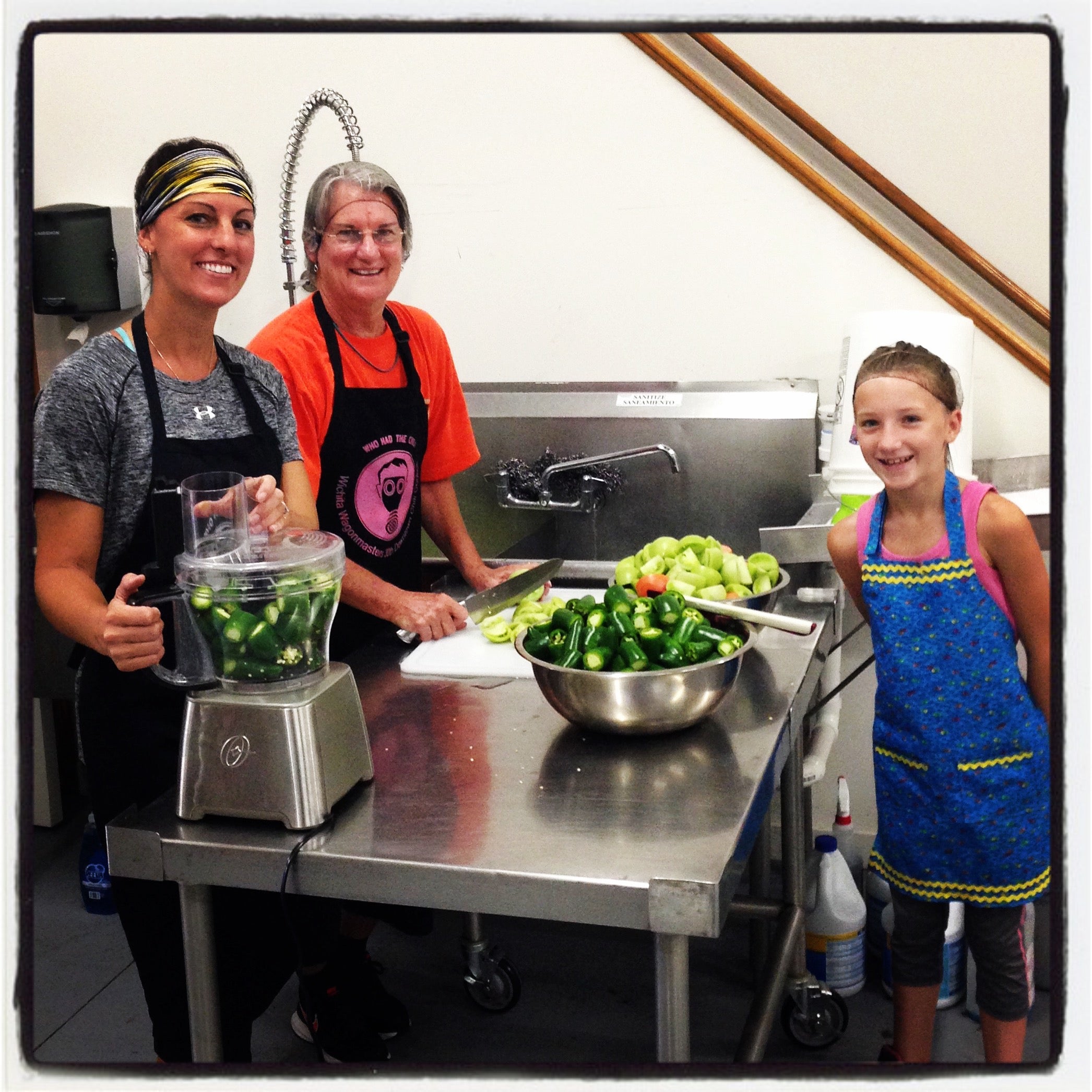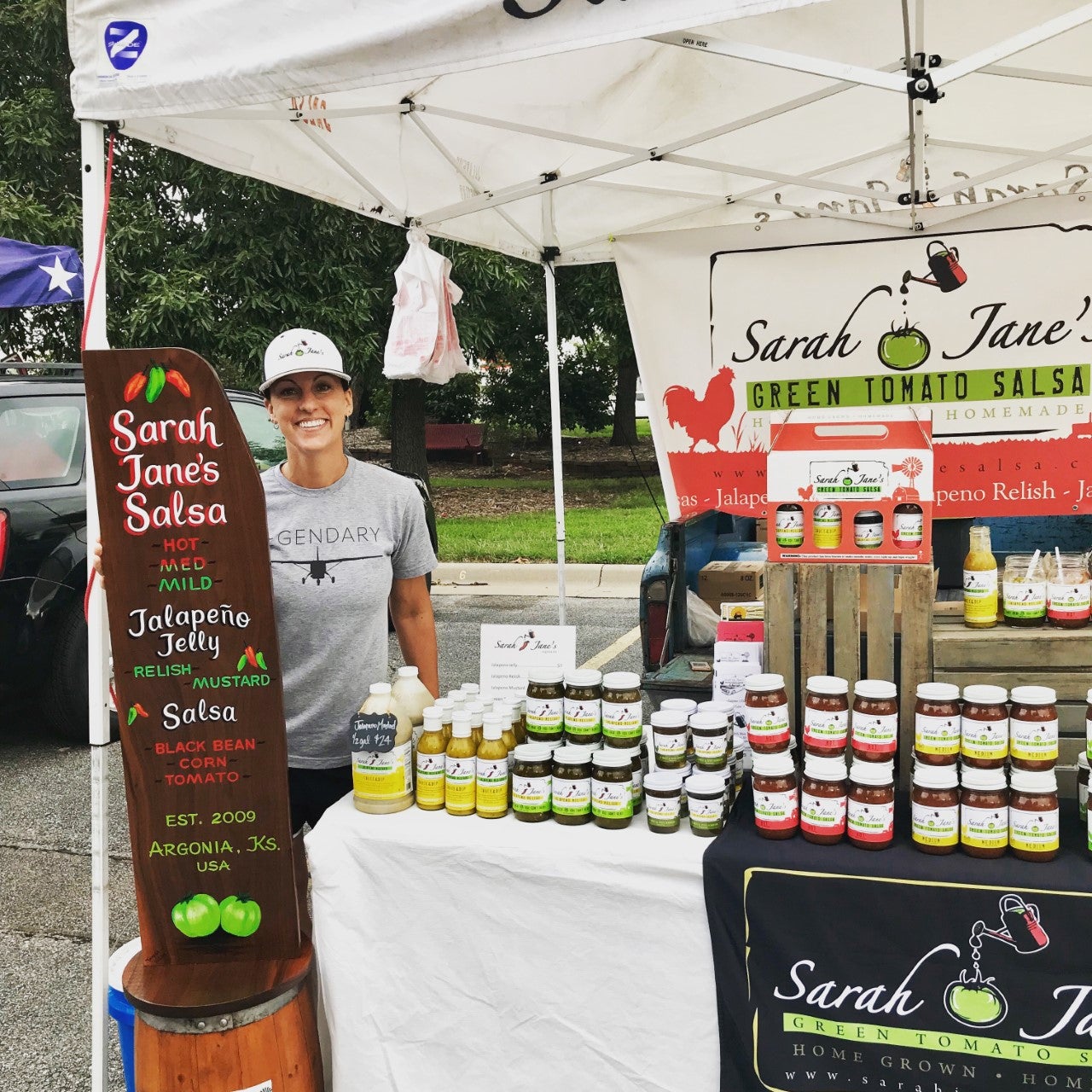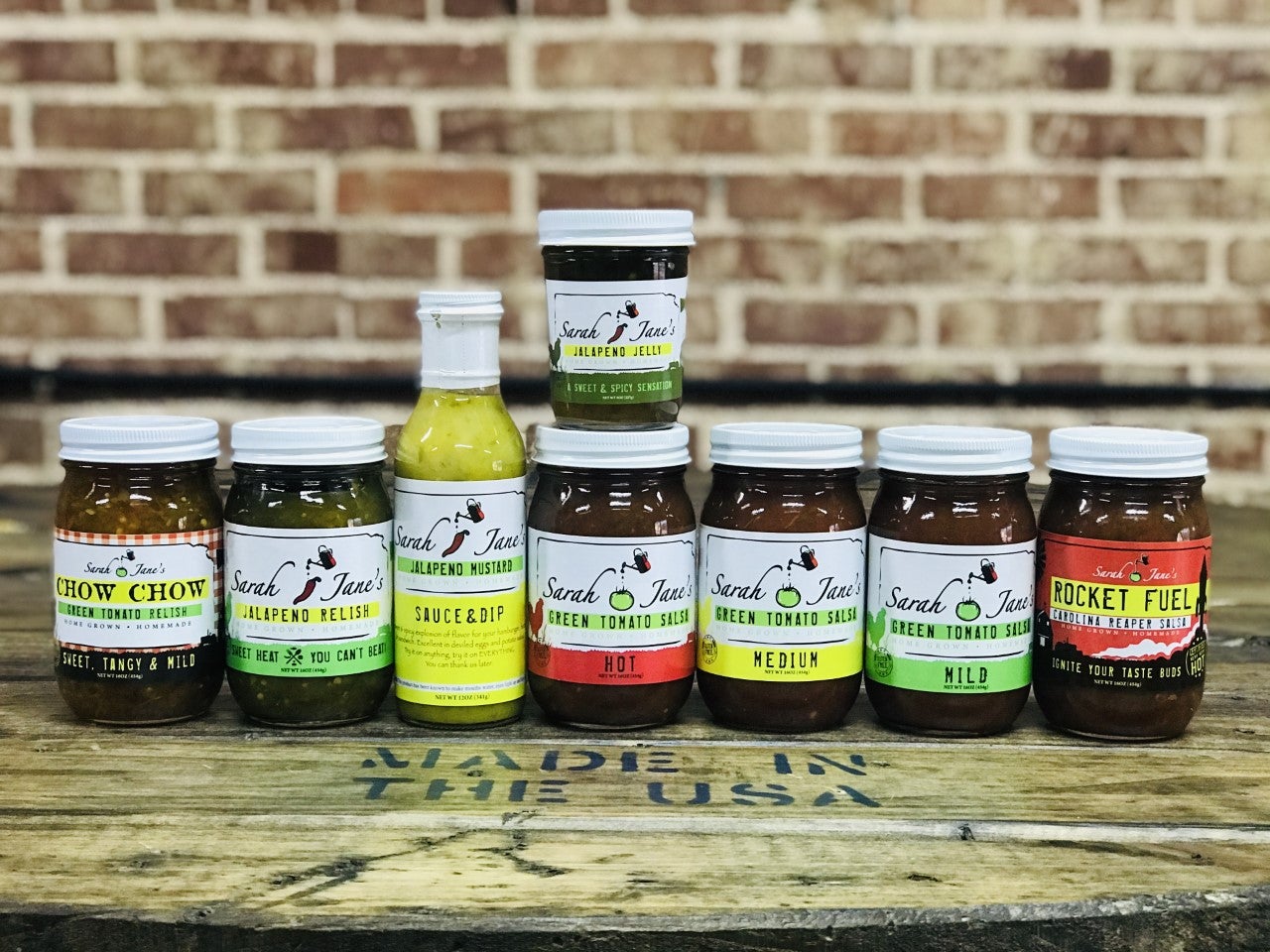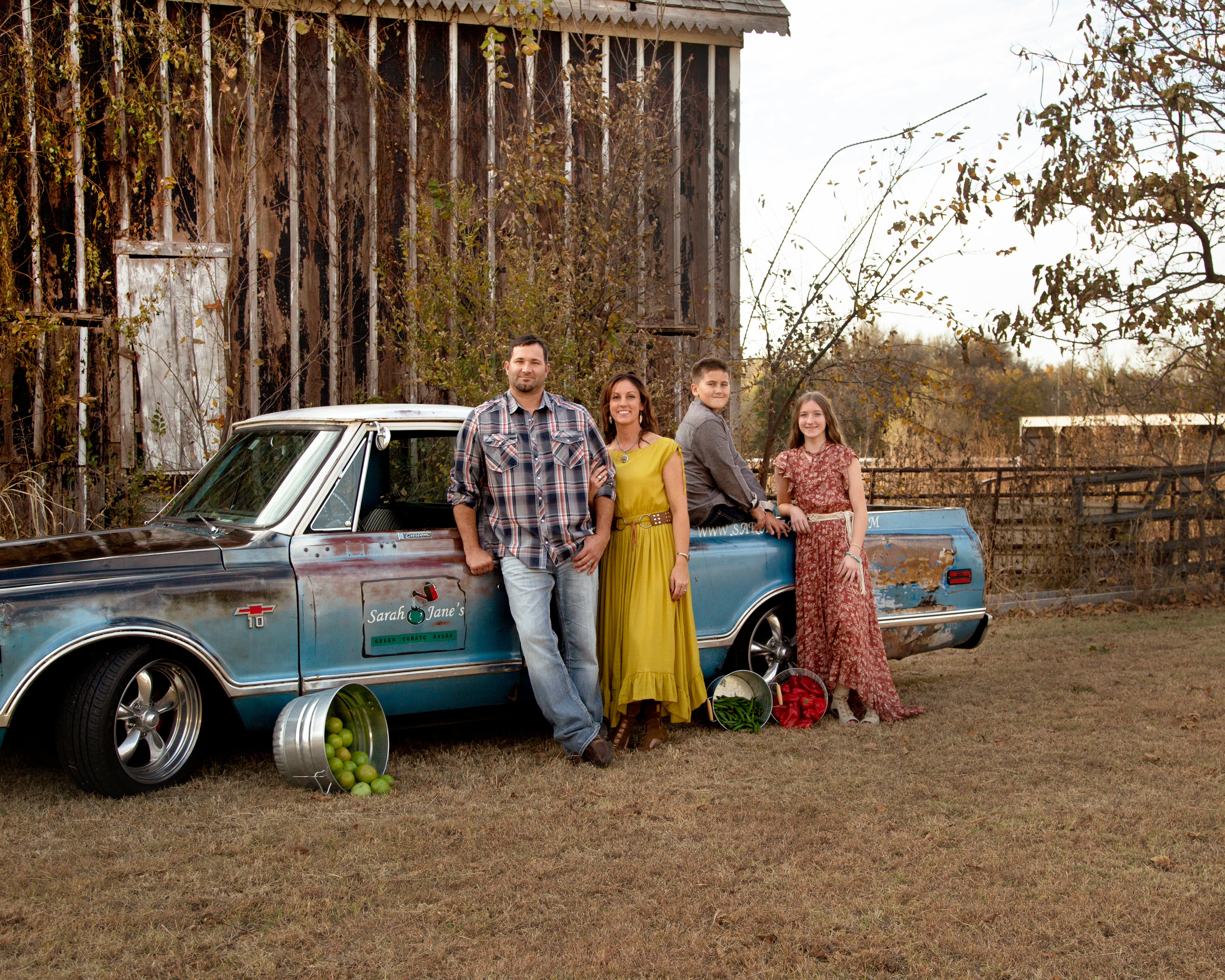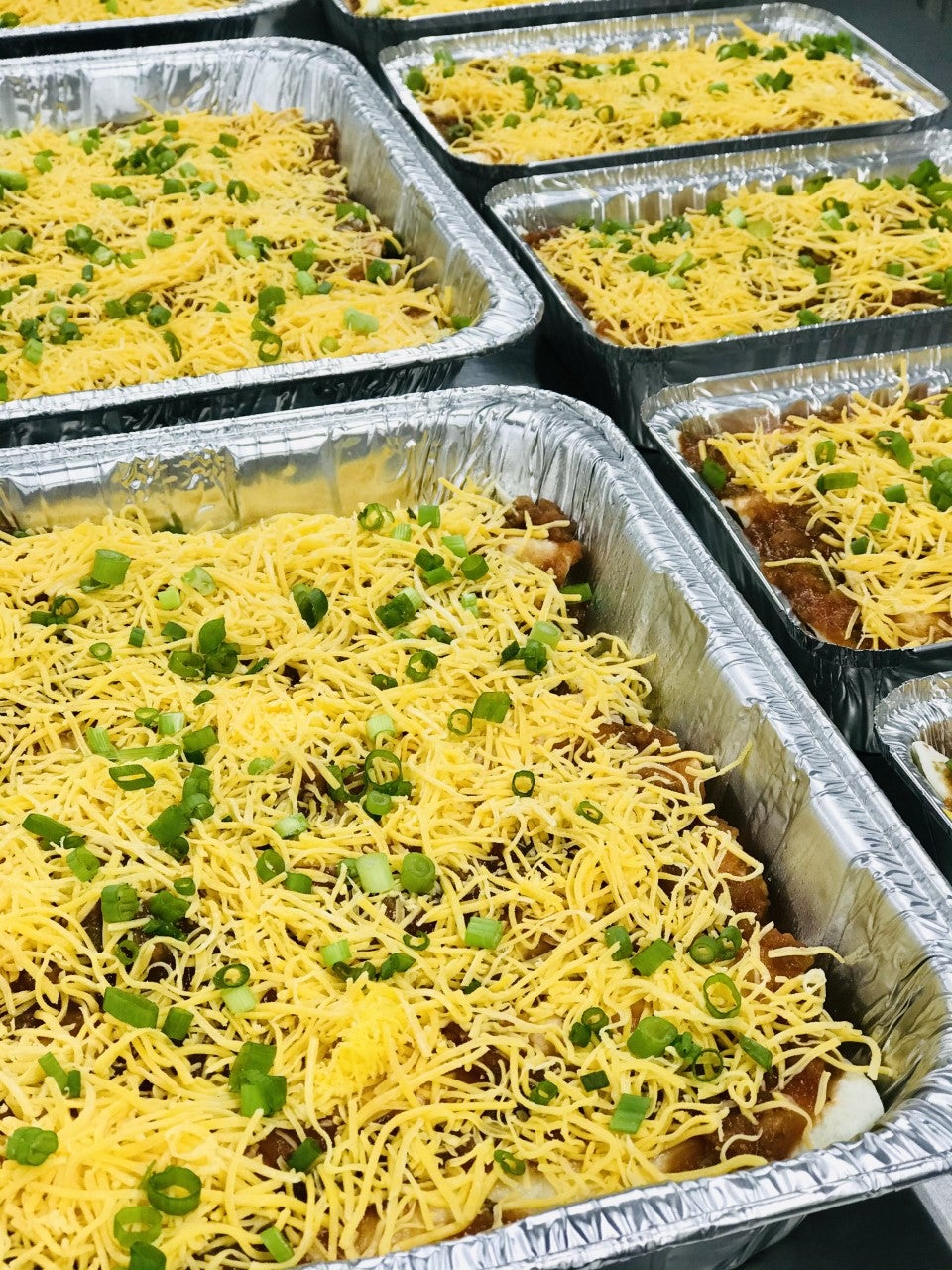 Shop local at any of the following locations within our service territory: 
ARGONIA: Sarah Jane's, 116 S. Main  Quick Pick #8, 509 N. Main 
CALDWELL: Kanokla Networks, 21 N. Main
CONWAY SPRINGS: Hired Man's Grocery, 424 N. Fifth St. 
HARPER: Fence Post, 700 E. 14th St. 
NORWICH: Eagle Grocery, 242 S. Main
To see full list of locations to purchase Sarah Jane's products or to shop online, visit www.sarahjanesalsa.com.