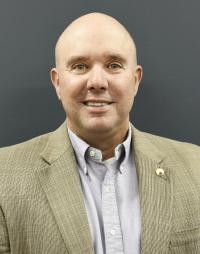 Major General Lee Tafanelli has accepted the position as chief executive officer of Kansas Electric Cooperatives, Inc. effective on or about May 1, 2020.
Tafanelli currently serves as the Kansas Adjutant General, responsible for three primary duties:  ensuring the wartime readiness of over 7,000 soldiers and airmen of the Kansas Army and Air National Guard, coordinating the overall emergency preparedness for the state's response to natural disasters and emergencies, and serving as the Homeland Security Advisor for the state of Kansas.
Tafanelli served in the Kansas House of Representatives from 2001-2005, when he took a leave from office to command the 891st Engineer Battalion in Iraq.  After his deployment, he resumed his legislative post in 2006 where he served until January 2011, when he was appointed Kansas Adjutant General.
During his time in the Kansas Legislature and as Adjutant General, Tafanelli developed a deep interest and focus on issues affecting rural Kansas.  "I'm honored and excited to have the opportunity to lead a group that does such important work for Kansas in rural areas," he said.  "I have deep respect for the complex challenges faced by KEC members who work hard every day to provide critical and reliable service for Kansas communities."
Tafanelli will replace Bruce Graham who has announced his plans to retire as CEO of KEC.  Graham has 40 years of association and electric cooperative industry experience and has served as KEC CEO since 2012.  He will continue to lead KEC until the transition date.