SCOTT CITY–Wheatland Electric Cooperative, Inc. would like to extend a sincere "thank you" to our members for their efforts in conserving energy during the unprecedented, region-wide energy crisis.
On February 15, 2021, Wheatland Electric was made aware by Sunflower Electric Power Corporation that energy curtailments would need to occur based on the Energy Emergency Alert (EEA) Level 3 issued by the Southwest Power Pool, who acts as the regional transmission operator and balancing authority over 14 states across the Midwest.
When an EEA 3 was issued, Wheatland members in Great Bend, Finney County, Gray County, and the Harper/Milton area experienced limited, controlled outages on February 15-16, 2021. These controlled outages helped mitigate a possible grid failure during the first-ever energy emergency alert within the Southwest Power Pool.
"We appreciate our members' understanding during this very difficult time. Without these energy curtailments, we could have been faced with a much more severe and longer outage that would have been devastating to the communities that Wheatland Electric serves and to our region," added Bruce W. Mueller, CEO/General Manager of Wheatland Electric.
The EEA level continued to fluctuate between levels 1 and 2 but is no longer in an EEA of any level as of 9:30 a.m. on February 18, 2021. The Southwest Power Pool will remain in a period of conservative operations until 10:00 p.m. on February 20, 2021 due to continuing high loads and other implications of severe cold weather.
Again, Wheatland Electric would like to thank our members for their efforts to conserve electricity and for their cooperation and understanding during this historic event. Please reach out to your local Wheatland Electric office if you have further questions. As always, if you are experiencing an outage, please call your local office during business hours, or 1-800-ON-AGAIN after hours, on weekends, and holidays.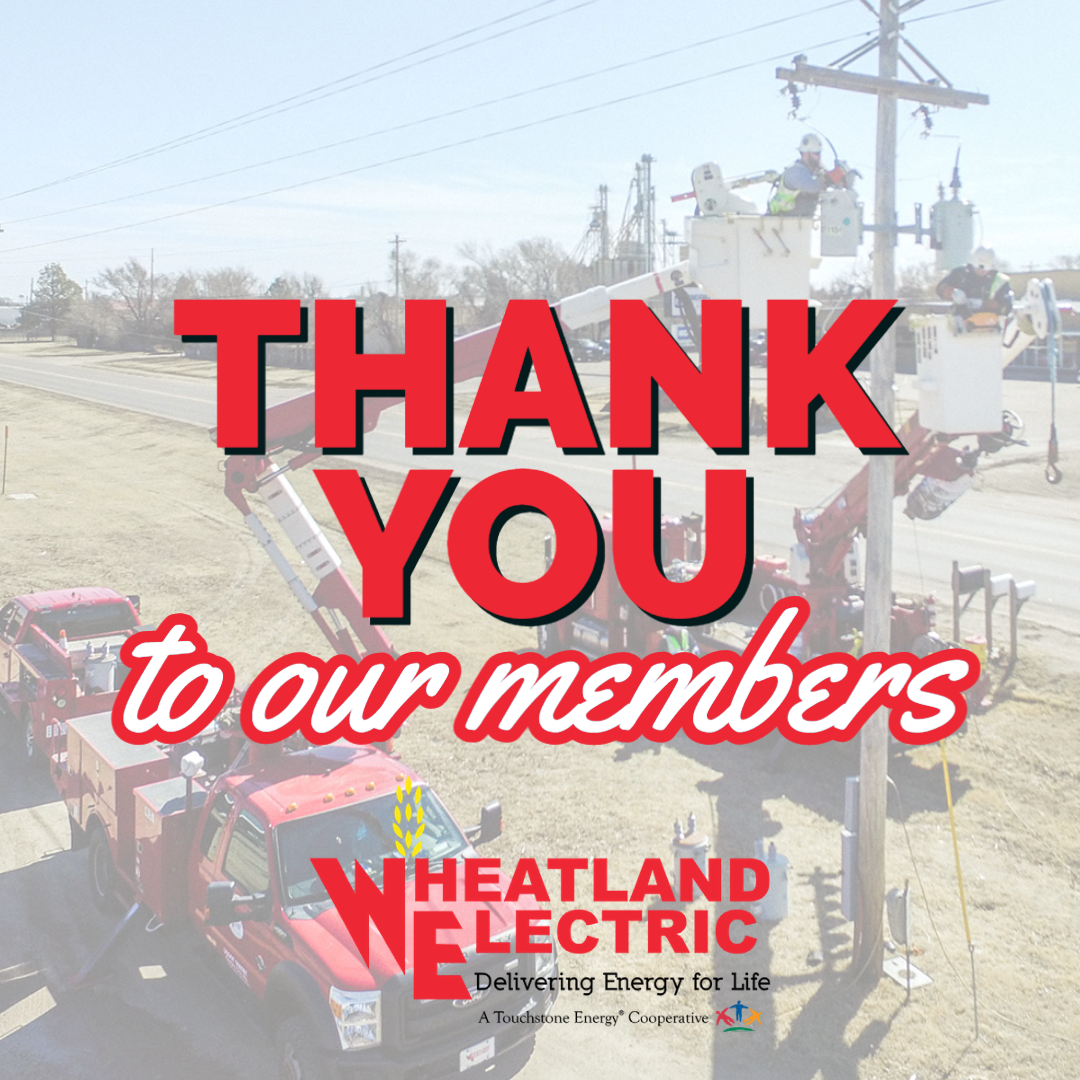 About Us
Our Mission: Delivering Energy for Life–Wheatland Electric Cooperative, Inc., a member owned distribution cooperative headquartered in Scott City, KS, was established in 1948 as a distribution and power cooperative, in the state of Kansas. Today, Wheatland Electric serves more than 33,000 electric meters in 14 Kansas counties and 3 Colorado counties and maintains over 4,000 miles of distribution power lines across western, southcentral Kansas and eastern Colorado. Together, with the help of our members, we are committed to building a better and stronger rural America. Visit www.weci.net for more information.