SCOTT CITY – Wheatland Electric Cooperative, Inc. announced today that its Sharing Success Fund, managed by the Scott Community Foundation, has awarded a $1,000 grant for the Golden Rule Preschool in Scott City, Kansas.
The preschool will use the funds to purchase interactive projectors for two classrooms, allowing for multiple teaching approaches, says Denise Dreiling, board member for Golden Rule Preschool. Golden Rule Preschool is a faith-based, child-centered preschool for children ages three to five. Dreiling adds that interactive lessons provided by the use of these projectors will help to better engage the children, maximizing one-to-one experiences and increasing positive participation.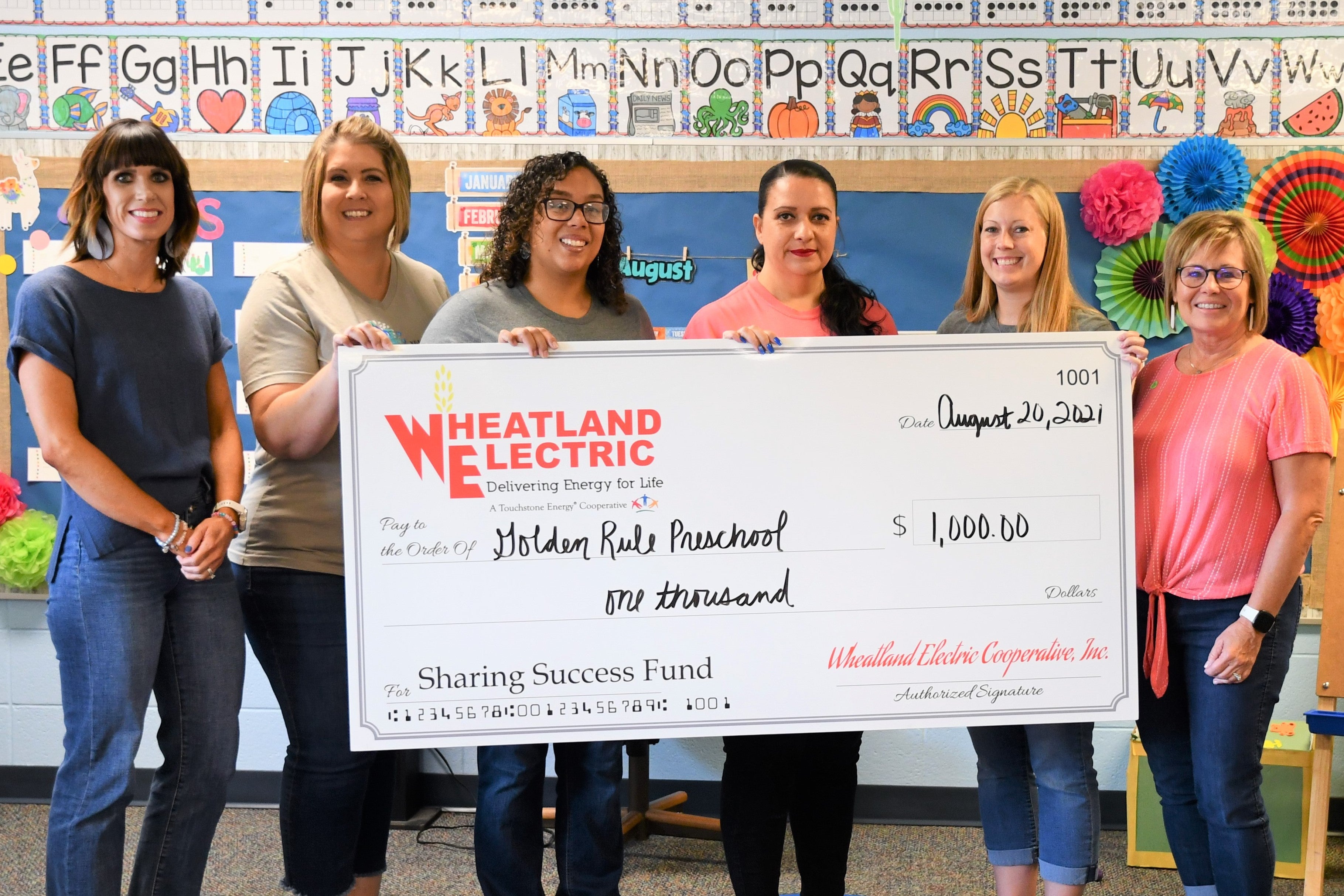 The Scott Community Foundation began formally accepting applications for grants from the Wheatland Electric Sharing Success Fund from non-profit organizations on December 1, 2012. Wheatland Electric and CoBank have each contributed $10,000 this year to the fund. The program will continue to run until the funds are exhausted.
Non-profit groups interested in receiving funding from the Wheatland Electric Sharing Success Fund can apply online. Questions should be referred to Alli Conine, Manager of Member Services & Corporate Communications, at 620-874-4563 or aconine@weci.net.