SCOTT CITY, KS–Wheatland Electric Cooperative, Inc. announced today that its Sharing Success Fund, managed by the Scott Community Foundation, has awarded a $1,000 grant to the 4-H Shooting Sports program in Scott City, Kansas.
The program will use the funds to purchase additional ammunition as well as target practice equipment, says Taulee Grothusen, county coordinator for the West Plains Extension District.
Grothusen explains that the primary objective of the Shooting Sports program is to provide a safe and secure environment to train 4-H students on gun safety, proper gun handling, and ownership responsibilities. Members of the Shooting Sports program are also heavily involved in community outreach, says Grothusen.
In the past year, members of the 4-H Shooting Sports program have hosted a Veteran's Day Appreciation Supper, delivered gift baskets to healthcare workers, collected food in partnership with the local police and fire departments for donation to Hope's Closet, Scott City's local food bank, and will host a fundraiser in the summer of 2021 to contribute to the Kansas Honor Flight.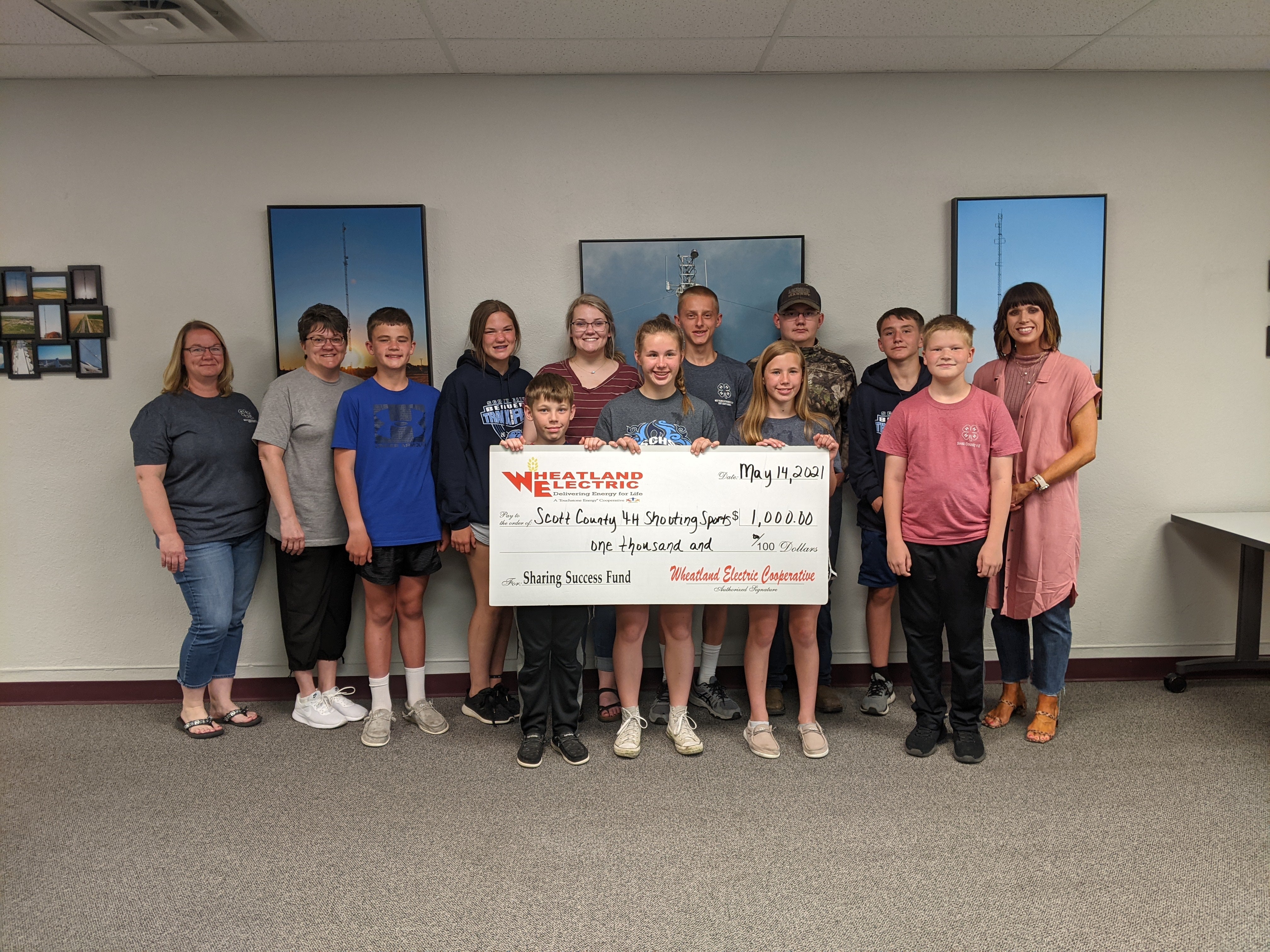 The Scott Community Foundation began formally accepting applications for grants from the Wheatland Electric Sharing Success Fund from non-profit organizations on December 1, 2012.  Wheatland Electric and CoBank have each contributed $10,000 this year to the fund. The program will continue to run until the funds are exhausted.
Non-profit groups interested in receiving funding from the Wheatland Electric Sharing Success Fund can apply online at https://www.weci.net/sharing-success-program. Questions should be referred to Alli Conine, Manager of Member Services & Corporate Communications, at 620-874-4563 or aconine@weci.net.